What EnsurEscape Is
One of CMC's case studies, EnsurEscape is an escape-and-rescue fastener that allows a trapped person or family to quickly escape or be rescued from a structure covered with storm panels.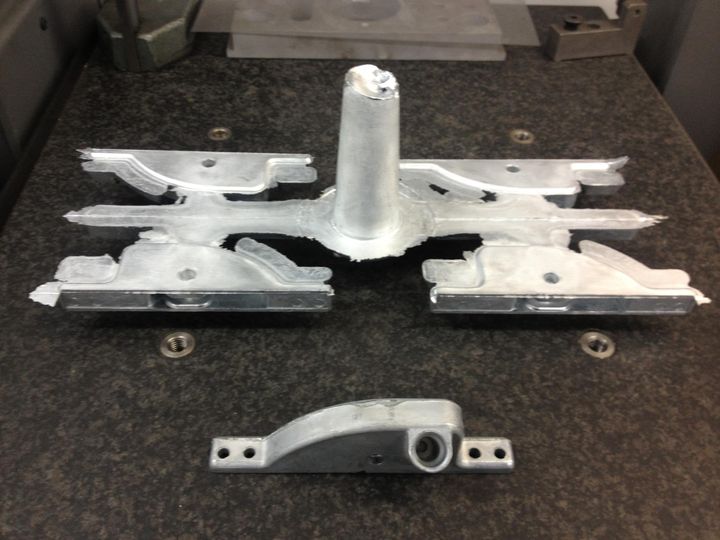 Features and Design
EnsurEscape retrofits to your existing hardware or new installation quickly and easily. Its design and features include:
Ergonomic Handles

Easy-to-Adapt Design to All Storm Panels

Convenient, Reliable, and Rugged Design

Simple 1-2 Installation
EnsurEscape Can
Eliminate Risks

Provide Peace of Mind

Answer Emergency Egress Problem

Allow Easy Installation and Removal

Easily Install Into Existing F-Channel Mounting Hardware, Studded Angle Brackets, PanelMate Studs, Truss Screws, and Anchors or New Construction With Tapcon Screws

Help Create an Exit From a Window, Sliding Door, or an Inward-Opened Door
Install EnsurEscape onto your existing storm panel-mounting hardware. Then, install your storm panels onto the EnsurEscape Fasteners. That's it. You're now ready for any emergency.
To escape quickly, move the release handles to the side, and the quick-release studs and storm panels are instantly released.
The rescue personnel can instantly remove your storm panels to get you and your family out by removing the quick-release retainers.
The EnsurEscape product line consists of 3 models that handle various mounting methods. Please contact us to learn more.
Assurances
Approved for Use in Every County in the State of Florida, Including Dade County and Pinellas County

Designed and Tested in Accordance With the Florida Building Code for Use Within and Outside the High-Velocity Hurricane Zone, Per TAS 201/202/203 Standards. (FBC APPROVAL FL#9009)

Uniform Static Structural Performance Tested Per TAS 202

Large Missile Impact Resistance and Cyclic Loading Performance Tested Per TAS 201 and 203

Tensile and Shear Capacities Tested Per ASTM E488-96